Awards season is in full swing! And just because you didn't receive an official invite to the big show doesn't mean that you and your friends can't be part of the celebrations. Awards Shows are the perfect easy TV entertainment to gather friends and family together for an impromptu couch party. Whether you decide to set an elegant dress code or opt for a cozy pajama party, there are some essentials that are always a "must do" when it comes to hosting. We've rounded up our top picks across our family of brands to help you get red carpet ready.
To make the party planning process easier, we're offering 20% OFF* our most popular gifts (including the ones featured below) with promo code POPULAR20. Offer valid through Sunday, March 4th, 2018. 
SET THE SCENE
Start with setting the mood: A little décor goes a long way in making your guests feel like welcomed celebrities. Set out a tablecloth on your coffee table and display an elegant floral arrangement. We love this Two Dozen Red Rose bouquet by 1-800-Flowers.com.
Little personalized touches help to make the party come together in a flash, and make your guests feel wanted and welcomed. We adore these Personalized Connoisseur Wine Glass by Personalization Universe that are completely customizable for your event. Make one for each guest at the party and set them out on the table or around the room as placeholders. This will help guide guests on where to sit during the show and makes it much easier to identify whose glass is whose. Instruct the guests that the glasses are theirs to keep as a reminder of the great night you shared.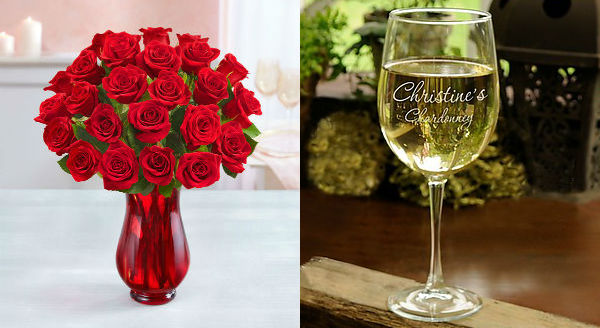 Continue Reading…