Retirement is one of the biggest milestones a person will reach in their lifetime. This is an exciting time in your coworker's life, so make sure you send them off with a retirement gift that they'll never forget!
"Job Well Done" Gifts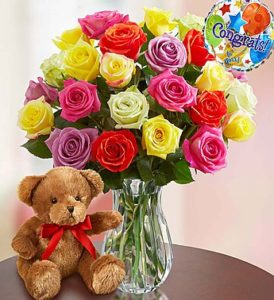 Especially if they're leaving the company after years of service, make sure they feel like their work has been appreciated and they'll be remembered. Their time in your office may be over, but every home needs elegant stationary!
There's no better way to say "thank you and good luck" than with a glorious bouquet of flowers. From seasonal designs to bouquets with "congratulations" balloons, flowers are a retirement gift staple!
Hobby Gifts
With all the time in the world now on their hands, many retirees like to take retirement as an opportunity to indulge in their hobbies.
Sports
The days of heading home before the game ends are officially over! Get the sports enthusiast in your life even more reasons to love his favorite game with popcorn tins featuring his favorite baseball or football team.